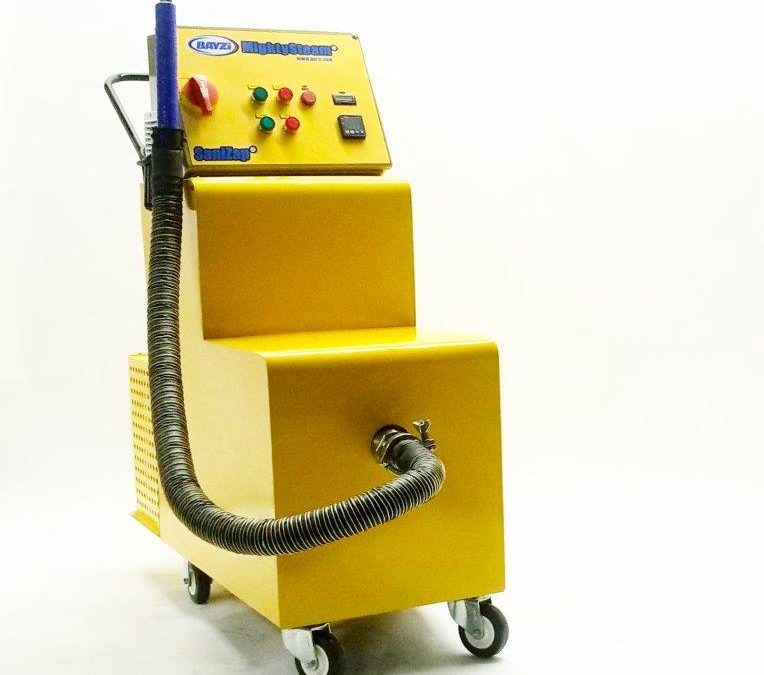 https://www.food-safety.com/articles/5747-sanitation-verification-for-allergen-control
Steam technology for sanitizing, food safety | 2021-05-04 | Food Engineering (foodengineeringmag.com)
References cited
Reference
www.food-safety.com/magazine-archive1/februarymarch-2018/testing-and-sanitation-for-allergen-control/.
See also Food Control. Vol. 21 (2021) 107942
We recommend clean hot chemical steam
The water activity (partial pressure of H2O) for food items that contain bacterium is often high.  Only very high quality superheated steam should be used for rapid bacterial elimination. Superheated steam can quickly offer 3-log to higher efficacy within seconds. See Journal of Food Control, Vol. 125, 2021.MightySteam® with SaniZap® by Bayzi Corporation | MightySteam.
Also review steam at a glance.  Bayzi Steam at a Glance | MightySteam