Steam treating Norovirus or Coronavirus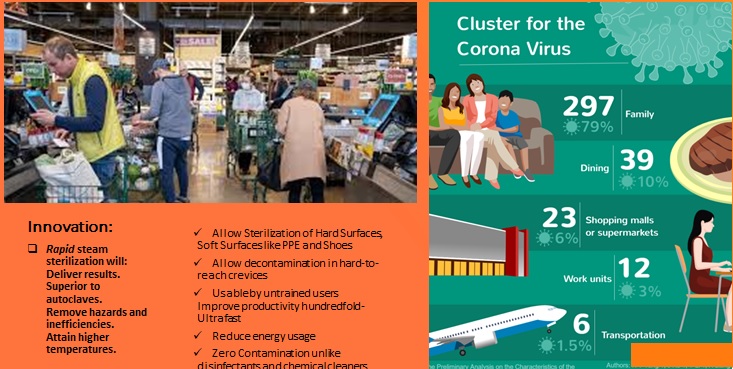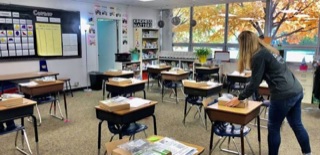 Empty school desks because of the virus
Does clean-steam, without chemicals, work well against viruses?  Yes, when used at the proper high temperature and residence time in the correct use mode.  High temperature steam with the proper residence time is very rapid acting against microbes. Visit a list of published resources for Sars-Cov-2.
Where can I find information on such steam generators?
Confined spaces as found on cruise liners are a breeding ground for illnesses such as Norovirus, or from other hardy microorganisms. There are some acceptable ways to control Norovirus, including chemical disinfection and using high-temperature steam. The CDC recommends exposing the Norovirus to 5 minutes of 158°F steam or 1 minute of 212°F steam2 to eliminate the virus.  Bayzi Corporation recommends even a higher steam temperature for directed steam cleaning.  As a general rule higher temperature equals better efficacy and lower treatment time.  The SaniZap® products produce high velocity steam gas that is useful for deep-cleaning.