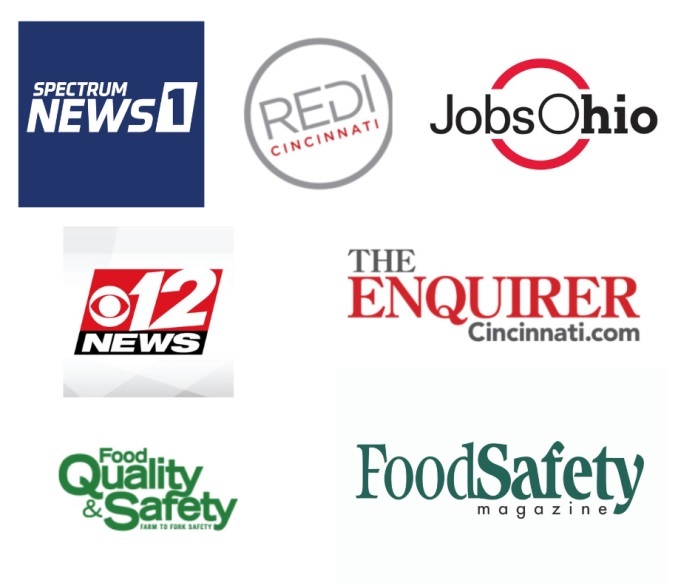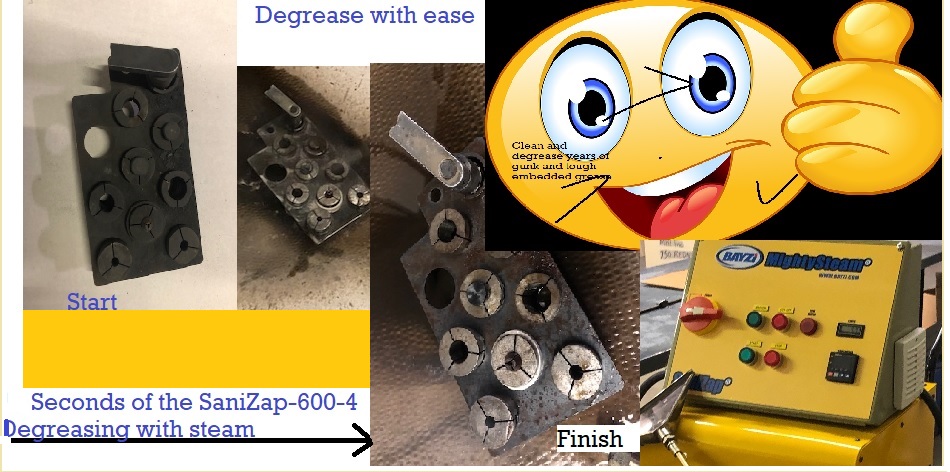 I cannot give a more resounding thumbs-up for steam-dusting with antimicrobial steam.
Our factory over the years had accumulated a lot of dust – and lots of dust mites.  With the SaniZap 600-4-240 I was able to have all places easily dusted within a few hours.  No sneezing so I imagine it must have killed all the dust mites.  I feel it is the best antimicrobial technique.  All factories laboratories and warehouses will benefit. We will be using it for years.  Congratulations.
It's quick.  This is the best technique.  Love it.
PS. Your newest invention of rapid steam-soap  with the SaniZap-4 is also spectacular.    You guys are the greatest,
I have bought and used many steam cleaners.
This is the only one I have real confidence in for cleaning bacteria.
First impressions from a deep clean start-up restaurant in 2020 after the Corona Virus shut-down, USA
"..The unit looks interesting and easy to use. I would like to have obtain a quote."
I was skeptical at first. Was afraid my keyboard, cell phone, cloth face mask, and glasses would not survive.  My experience is that the electronic parts were fine.  I had to experiment with holding my mask in front of the nozzle, but now I have learnt to use it by waving the mask in front of the steam discharge nozzle. I would say that I felt very confident after a few trials.   Works fine. I use it daily.
The effect of water activity and temperature on the inactivation of Enterococcus faecium in peanut butter during superheated steam sanitation treatment.
We could so easily clean Plexiglas.  Our Plexiglas was opaque
with dirt and grease.  Within second the SaniZap-4 was able to clean it and make it transparent.
I am so impressed with your Sanizap!
I think it is a wonderful product that has never been seen before in the world.
…We used the …Superheated HGA2  (now SaniZap-1) as a research and development tool for our surgical devices. The …. steam device performed well for us. It was used to heat various plastics and different materials up to 400°C with superheated steam." Works graciously. Thank you ….for the amazing devices.
"I believe in keeping my family safe with the proper high temperature super-heated steam cleaning. This is such a good direction for public health improvement products. When I cleaned my rest room at home i felt it clean even though I could not visually see if the very small bacteria had been inactivated".
Here is a neat trick that I did
I brought in a rusted steel pan (could have been cast iron).  Then I steamed it with SaniZap-600-4-240 for 30 seconds.  I have never seen anything like it.  The rust just blew off.  Imagine cleaning rusted girders or rusted bridges.  My mind is spinning with possibilities.  Just fantastic.  Here is a picture – it's yours.  What a great product. The inset is what the pan looked (with heavy rust) like before it was treated.
To Bayzi Corporation,
Good morning , the SaniZap is a very important new sanitary tool for humanity, I will recommend you the best dealer for your company as professional and they have two marketing point in Tunis Tunisia.
Best regards
Tunisia
Use for several levels of cleaning from paint remover, wall-paper remover, grease removal to antimicrobial (please verify efficacy with your microbiologist on staff or from independent sources)
The MightySteam® has a number of applications as an industrial steam cleaner.   High-velocity steam jet 10m/s.  Possibly the highest high-temperature steam velocity.
Decontaminating Surfaces such as HVAC coils and radiators without chemicals              
Vertical Farming                                                                                      
Cleaning Frequently Contacted Objects
Recycling regiment for plastics and other non-disposables.
Steam Treating Process Equipment
Affected Area Surface Treatment
Cleaning Tools and Appliances
Grease Remover
A coil cleaning program is an integral part of the care required for high-efficiency cooling equipment and their maintenance operations.
Wall Paper Remover/ Rapid production of roofing tiles.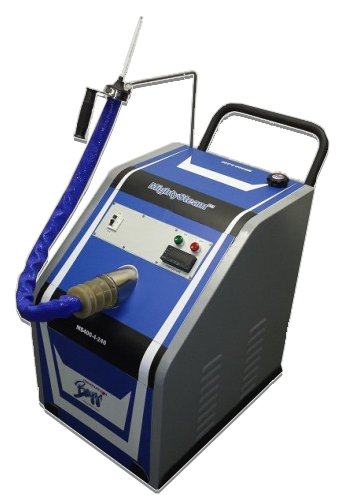 With dozens of specialized applications, please contact us to discuss the suitability of a MightySteam® device for your application.
400°+ Superheated Dry Steam – Above the inversion temperature. True dry steam. Low moisture content and super high-temperature steam. MightySteam® is a steam cleaner with the ability to generate condensation free steam when used properly.
Industrial Strength – High power steam capable of decontaminating a number of surfaces.
Fast Acting – Unrivaled operating temperatures allow for the fastest cleaning in its class.  No boiler to contend with.
Easy Operations – Plug and play, highly portable unit features incredibly simple setup and operation.
No Boiler, No Waiting – MightySteam® does not have a pressure boiler that takes time to heat up.   Plug the unit in, and you have superheated steam within moments.
Step up to the big leagues with a high temperature 842°F superheated steam cleaner. MightySteam® offers unparalleled temperatures and cleaning power without the drawbacks of traditional industrial boiler-pressure steamers. With the MightySteam®, one can clean surfaces faster and more thoroughly than ever before!
Benefits
Lightweight Unit – MightySteam ®.
Safe – No pressurized vessels to rupture. No errant overspray to cause burns.
Efficient – Outlet to output efficiency of over 99%.
Plug and Play – Plug the MightySteam® in and turn it on. Steam is generated within moments of initial power, even from a cold start!
High Temperature – 842°F industrial grade steam is ideal for decontaminating a number of surfaces. Higher temperature steam means faster decontamination and more efficient cleaning overall.
Durable Design – MightySteam® uses industrial strength components- not flimsy plastics like many existing steamers. MightySteam® has been designed from the ground up as an industrial/commercial steamer, not as a mass-produced consumer/residential targeted steamer.
Numerous Output Options – MightySteam® features a diverse selection of output nozzles suited for a number of applications.
No unsafe pressure boilers.
Uses
MightySteam's configurable output nozzles allow it to be used in a wide variety of applications.
HVAC dirty coils or greasy surfaces
High efficacy antimicrobial impact
Aluminum Grates
Difficult to reach contaminated surfaces
Food Processing Equipment. CIP, HIP in place cleaning.
Stainless Holding Vats
Concrete Surfaces
Frequently Contacted Surfaces such as Railings, Doorknobs, Handles, and Knobs
Pest Control such as Mites, Bedbugs and other nuisances insect/mites.
Remove Paint or WallPaper,   A very old table surface had old red paint on it.  Steamed for a few minutes with the steam-wand directed at the table surface and wiped-off.
If you are interested in receiving more information about the MightySteam® and your application, please contact us.
Step up to the big leagues with a high temperature 750-840°F superheated steam cleaner. MightySteam® offers unparalleled temperatures and cleaning power without the drawbacks of traditional industrial boiler-pressure steamers. With the MightySteam®, you can clean surfaces faster and more thoroughly than ever before!